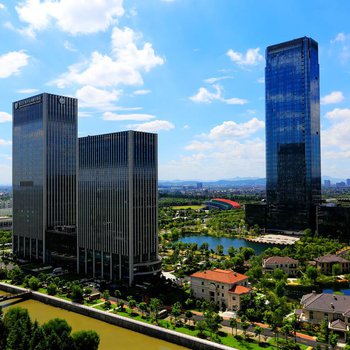 The Grand New Century Hotel Zhejiang Radio & TV provides a great place for travelers to relax after a busy day. The Grand New Century Hotel Zhejiang Radio & TV is an ideal choice for travelers who want to take in the sights and sounds of Hangzhou.
The hotel is conveniently located just 10km from Hangzhou South Railway Station and 19km from Hangzhou Xiaoshan International Airport. Seeing Hangzhou's sights from this hotel is easy with Shuibo Yuandao Guqinzi Amusement Park, National Water Museum of China and Hangzhou Shibo Lishi Culture Museum all close by.
When guests have some time on their hands they can make use of the onsite facilities. This Hangzhou hotel provides parking on site.
If cleanliness is important to you, this hotel makes an excellent choice, as our guests consider this to be one of the cleanest hotels in the city. Perfect for those working on the move, this hotel caters to a large number of business guests.